Ballooning – Experience the ultimate adventure
Come along in our hot air balloon for an unforgettable journey. Enjoy the most amazing views. Smell the fresh air of the forests and see animals such as rabbits and deer finding their ways through the forests. Experience the beautiful historic Dutch cities from a unique point of view. Discover as far as you can see. Experience a unique serenity and take your time to enjoy every second.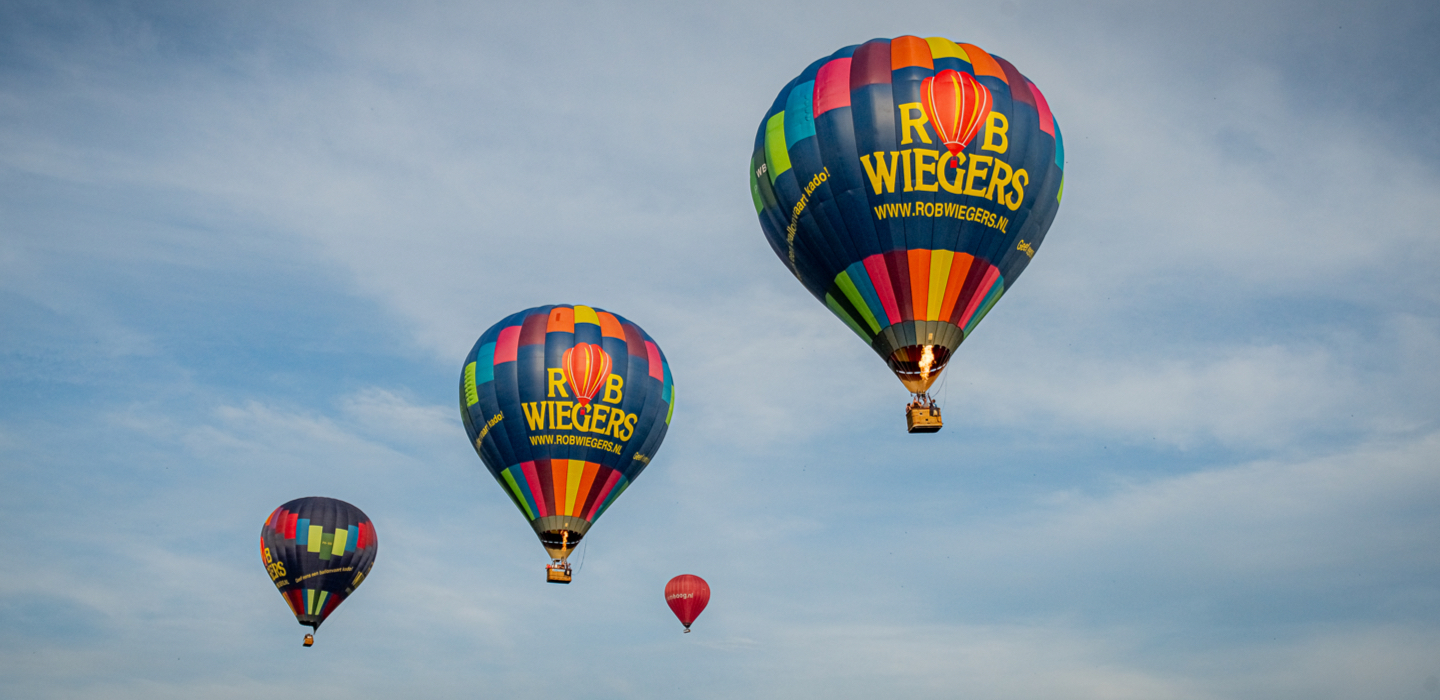 Ballooning is in our hearts. It's a passion that surprises us and our guests each and every day, and enriches our lives and brings joy. We've shared this passion with over 150,000 guests. Our goal is to make your experience as enjoyable as possible and make it unforgettable! Feel as free as a bird and float along.
Book your hot air balloon ride today!